Ben
I'm a PhD student in Interdisciplinary Biomedical Research on the MRC DTP at University of Warwick. I previously gained a MChem in Medicinal Chemistry with Pharmacology from University of Liverpool. I am now studying the blood-brain barrier using organ-on-a-chip technologies to explore the pharmacological aspects which effect drug delivery. By building low-cost devices with appropriate tools for investigation, I aim to investigate this biological barrier and uncover novel therapeutic approaches.
Emma
I am a first year PhD student on the Molecular Analytical Science CDT https://warwick.ac.uk/fac/sci/mas/. During my masters training year, I completed two linked mini projects which I chose to continue to PhD. I am based at the Centre for Mechanochemical Cell Biology (MCBB), under the joint supervision of Jerome and Dr Michael Smutny.
Hannah
I am a postdoctoral research fellow in the Medical School at the University of Warwick. I have recently completed a PhD in Systems Biology working on using genome-wide CRISPR screens to elucidate novel anti-cancer compounds mechanisms of action. I am now working on optimising the separation of CTCs from blood samples of NPC patients to allow investigation of EBV+ NPC and aid in the progression of CTC screening protocols.
Hesam
My background is in Medical Engineering. I'm am currently a PhD candidate at the University of Warwick. Developing an integrated platform using a MEMS based sensor and microfluidics for the rapid diagnosis of prostate cancer.
Jerome
I am an engineer who loves to work at the interface of disciplines (where amazing things happen). I am curious, problem driven and I truly believe in teams.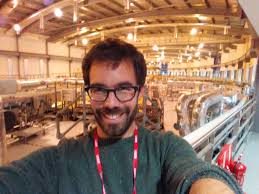 Joe
MSc student – more info coming soon
Katy
I am in the MSc year of the MRC DTP in Interdisciplinary Biomedical Research. Having just completed a 3-month project with Leandro Pecchia, which focused on use of machine learning for symptomatic diagnosis of pneumonia in a low-income setting, I am now assessing the use and design requirements of sensors/devices in aiding the diagnostic process.
Kevin
Part-time Research Assistant (and PhD student) – more info coming soon
Lucia
I'm a PhD student in Molecular Biomedicine on the A*STAR Research Attachment Programme at the University of Warwick. Currently, I am attending a two-year attachment at the Genome Institute of Singapore. The focus of my research is the development of a novel microfluidic platform to interrogate the role of the tumour microenvironment in modulating response to chemo- and immunotherapy in primary and metastatic malignancy. By developing low-cost, high-throughput systems we hope to enable drug screening in a more physiologically relevant manner with applications in precision oncology.
Mahmoud
I am PhD student working at the School of Engineering, University of Warwick. My research interests are DNA data storage, Molecular communication, and Experimental fluid mechanics under the project 'MolSig' funded by US AFOSR.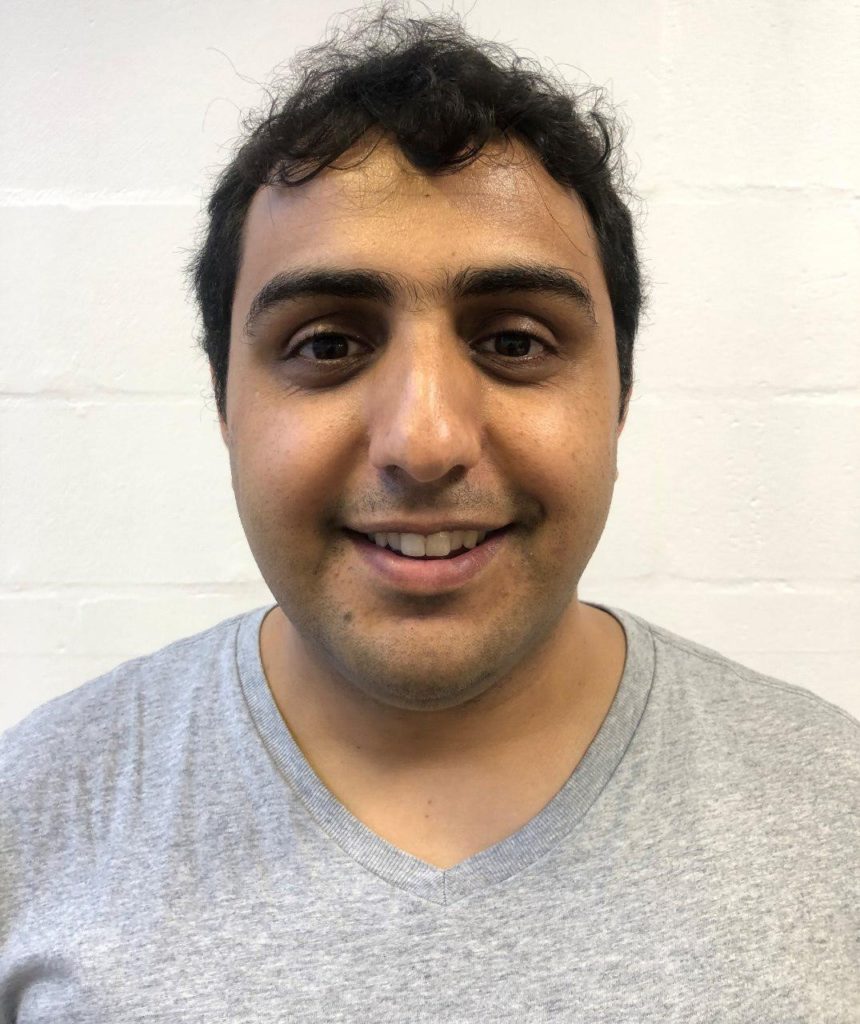 Rui
Post doctoral researcher – more info coming soon
Viji
Post doctoral researcher – more info coming soon
Picture Gallery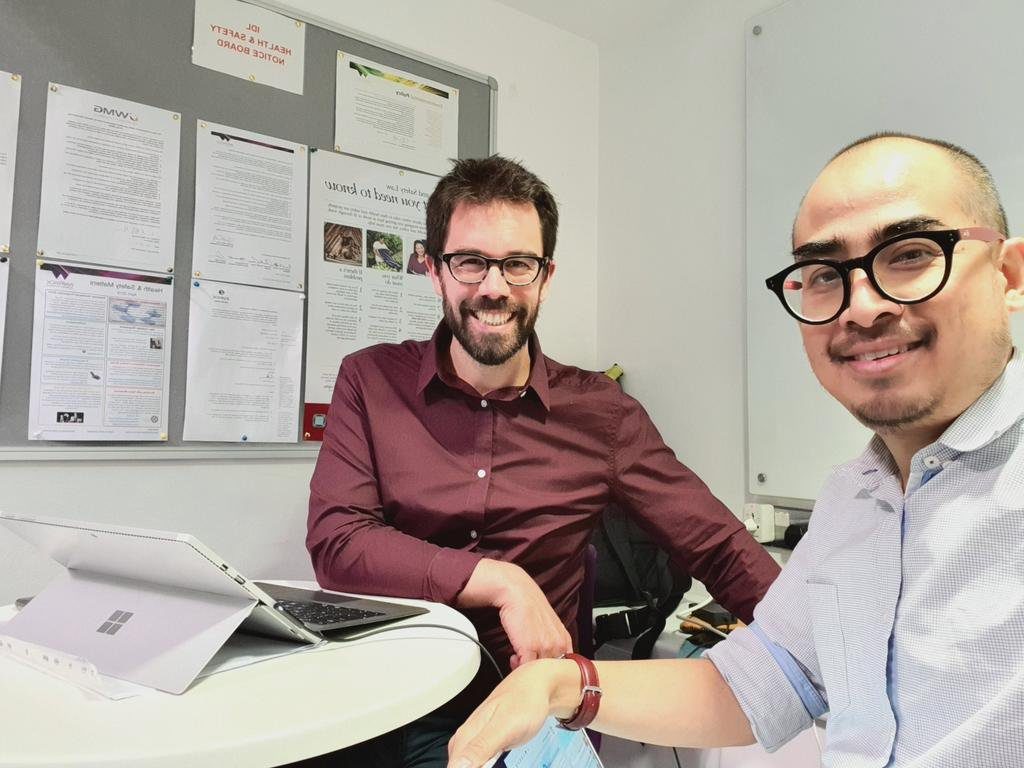 Previous members:
Hannah Yorwerth, 3rd year student
Francesca Johnson, summer intern (supervised by Rui) and then 3rd year student
Bowen Du, Research Assistant
Millie Geddes, summer intern
David Jewsbury, summer intern (supervised by Rui)
Kirill Yudkin, summer intern (supervised by Rui)
Emmanuel Iheke, MAS-CDT mini project (co-supervised by Mark Barrow)
Josh White, MAS-CDT mini project (co-supervised by Mark Barrow)
Mark Foster, MAS-CDT mini project (co-supervised by Mark Barrow)
Ali Asadipour, Senior Teaching and Research Fellow, worked on PleuSense and mPatch projects. Now at RCA.
Joseph Parker, MIBTP mini-project (co-supervised by Robert Dallmann)
Laura Davies, 3rd Year Engineering Student
Yanahan Paramalingam, MIBTP student (supervised by Antonia Sagona)
Lucy Kelly, MRes student (supervised by Antonia Sagona)
Chris Miles, MAS-CDT mini project (co-supervised by Mark Barrow)
Beth Middleton, PDRA (co-supervised by Vannessa Goodship, Barbara Shollock)
Lara Lai, Summer Intern (Innovative Manufacturing GRP)
Hadi Putra, PDRA (supervised by Robert Dallmann)
Noe Achache, 3rd Year Engineering Student (supervised by Greg Gibbons)
Vasiliki Kaforou, MIBTP mini project student (supervised by Robert Dallmann)
Shakiela Begum, MAS-CDT student (co-supervised by Mark Barrow)
Matty Bell, Summer Intern – WMG + Materials GRP and 3rd Year Engineering Student (co-supervised by Shervanthi Homer Vanniasinkam)
Zena Choi, Summer Intern – Energy GRP (co-supervised by Mark Barrow)
Sunil Prasannan, PDRA (co-supervised by Robert Dallmann)
Thomas Salmon, 3rd Year Engineering Student and Health GRP Summer Intern (co-supervised by Mark Elliott)
Varon Fung, Summer Intern (URSS)
Rebecca Walker, 3rd Year Engineering Student